After Satuday March 20, 2021 all of our trails will be closed.
We thank you for your membership and a great season.  We hope to see you next year for our 50th season!
Updated 3/19/21
Corridor 2 Railed Bed Enfield to Danbury
Corridor 349 to Ruggles Mine 
PLEASE STAY OUT OF THE MINE! DO NOT GO UP TO THE MINE.  THE TRAIL WILL GET CLOSED IF PEOPLE ARE SEEN ON THE CAMERAS THAT HAVE BEEN PLACED UP THERE.
Snow Depth in New England - NOAA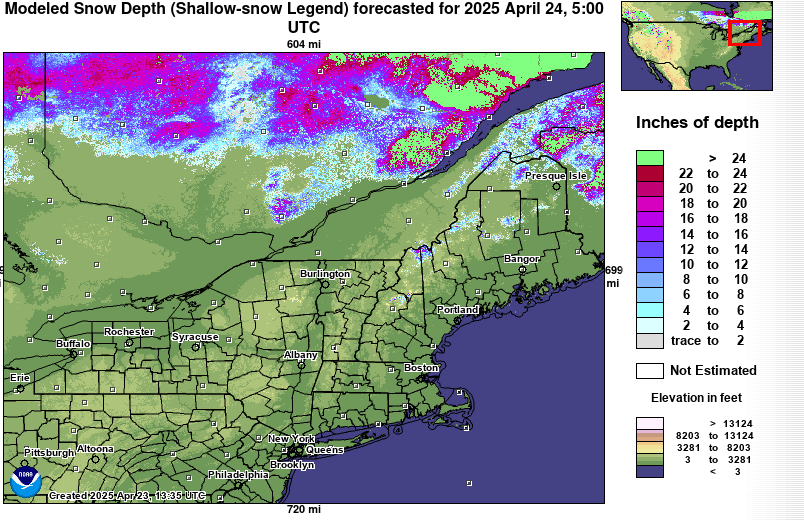 Latest Snowfall in New England - NOAA